ENJO's unique and innovative fibres are our focus, they are what allow us to offer our Customers a healthier, chemical-free lifestyle.
Over 30 years we've perfected our manufacturing techniques to virtually zero-waste methods and actively seek out new ways in which we can minimise our effect on the planet. From the materials we source to our manufacturing and packaging processes, the ENJO Fibre journey considers the environment every step of the way.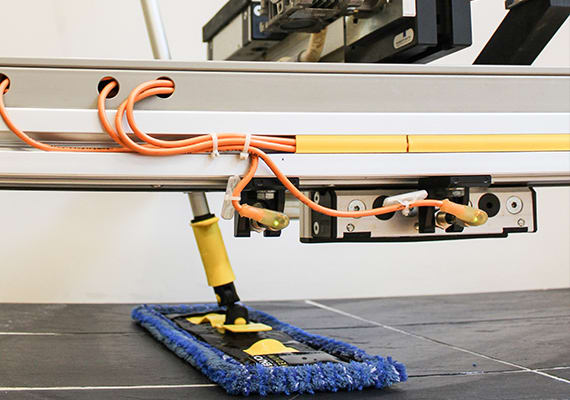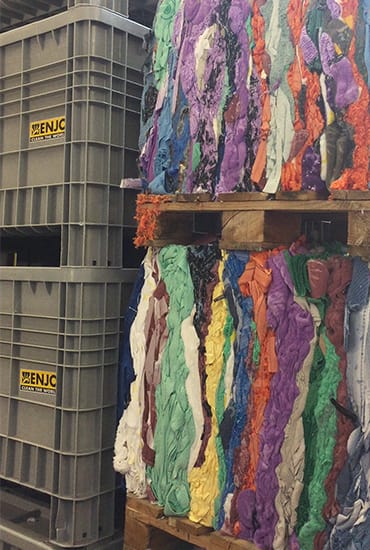 THE MATERIALS…
Each ENJO Fibre cleaning product is specially handcrafted with a unique composition of five raw materials that are tailored to suit the purpose and the surface you're cleaning, for the optimum clean every time. Each raw material is certified environmentally and health-friendly, using non-toxic dye, no formaldehyde and zero fragrance. Reusable for up to three years and reducing water and chemical use, ENJO is your sustainable cleaning staple.
THE MAKING…
Representing quality in all we do, every ENJO Fibre product is lovingly handcrafted by expert seamstresses at the ENJO International headquarters in Austria. Each product is then individually hand checked for quality and longevity and given a code, so if for any reason quality is compromised along the way, we can track the date of production and fix the problem pronto.
THE WASTE…
Our fibre cutting system is extremely precise to allow for minimal cut-off and waste, and all excess textiles are pre-sorted and recycled. To reduce transportation of our waste, textile cut-offs are shredded and pressed into 130kg bales, which are transported to European companies that specialise in textile recycling. Clean, high-quality cut-offs are reproduced into new threads, and old used ENJO Fibres can also be recycled and are often reproduced into insulating material, furniture or car seat filling.
THE PACKAGING….
ENJO incorporates their product into their packaging with all fibre purchases delivered in our ENJO Laundry Bags. We don't package items individually, and any packaging you receive with your order is boxed up in recycled material…our custom-designed boxes also come with handy hints for repurposing!