Weekend Project: Upcycling ideas
Upcycling, what winter weekends were made for.
The winter weather reigns on, and if you're anything like us, you're running out of productive ways to spend a wet weekend indoors. Fear not, we've got your next weekend project sorted.
Reducing household waste is a global initiative and upcycling is a way in which you can become part of the solution. As a company we upcycle old ENJO products as part of our zero waste philosophy, but what does this actually mean?
What is upcycling?


We're all familiar with the concept of recycling, and as our responsibility for the environment and sustainable living become a priority, the importance of reducing our waste for the future of the planet is gaining momentum. Most households have a recycling bin, but on the whole we're removed from the recycling process. Apart from the fortnightly bin collection waking us up at 6am, the how, where and by whom is generally unknown and requires very little personal effort.
Upcycling has huge potential for reducing our contribution to landfill, but unlike recycling is a less familiar concept that involves time, effort and creativity - what winter weekends were made for. Quite simply, upcycling is an on-trend alternative to the new and mass produced and is all about giving something a new lease of life, reusing a discarded object or material and giving it an entirely new purpose. For example, we upcycle old ENJO Fibres into home insulation or car seats.
Giving potential waste a new lease of life is such a beautiful thing, whether said object is considered trash or was once a treasured possession, being able to create something of higher use, quality or value is as satisfying as it is sustainable.
Why upcycling is important.


The make do and mend attitude went out the window as technology advanced. Handmade, artisan-produced products went out of favour for more affordable mass-produced items. Yes, items became more affordable, but quality and longevity took a nose dive and a disposable attitude took centre stage. A disregard for waste has seen Australia develop an unhealthy dependence on landfill which is impacting our air, water and land quality.
Household items may be cheaper now, but as the Australian population is on the up, we have to adapt and make changes to our way of living; and adopting a more considered approach to updating and replacing household items is a great place to start.
Yes upcycling is a far more involved process, but that's what makes it so rewarding. It can require vision, time, energy and innovation to look past the old exterior and view the potential.
The clever, creative and lovers of all thing vintage were the first to jump at the opportunity to upcycle and restore all-manner of items for homes and businesses. Fortunately, bringing back the love to pre-used items doesn't seem to be going anyway and is something everyone can get involved with.
So before you think about heading to the tip or adding to your rubbish collection, look for an opportunity to repurpose. Conduct a little research and get creative.
Stuck for inspiration? We've scoured the internet for a range of upcycle ideas to get your creative juices flowing and keep your busy on the weekend.
Old t-shirt turned fruit and veg bag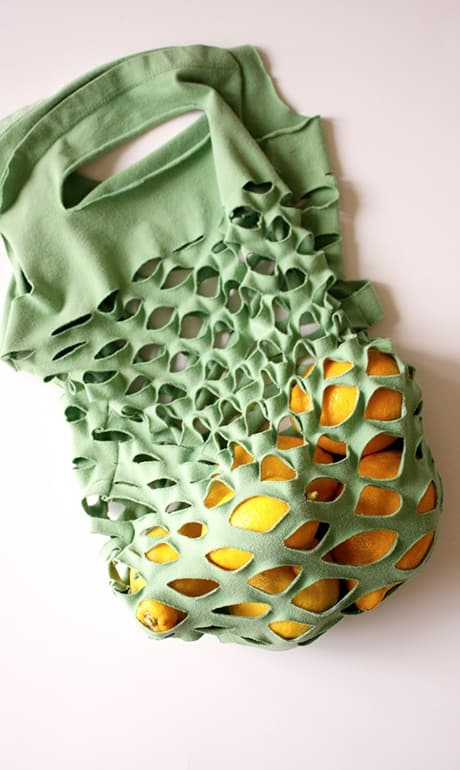 A super simple idea to start off with. Before throwing out old t-shirts, take out the scissors are make a few well placed snips and ta-dah, a unique and useful shopping bag. You'll be reducing textile landfill waste while reducing your need for single use plastic shopping bags.
Long life bulbs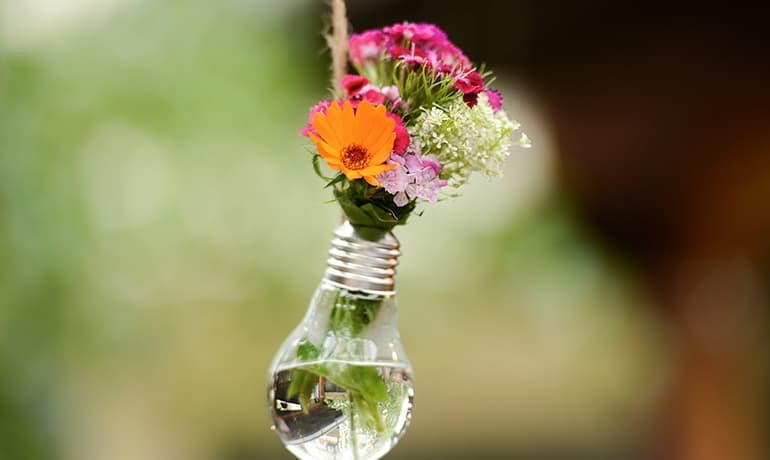 A pretty, green, waste-free upcycle. Save your old lightbulbs to grow clippings or create your own mini terrarium. Not so simple, but beautiful results.
Save and grow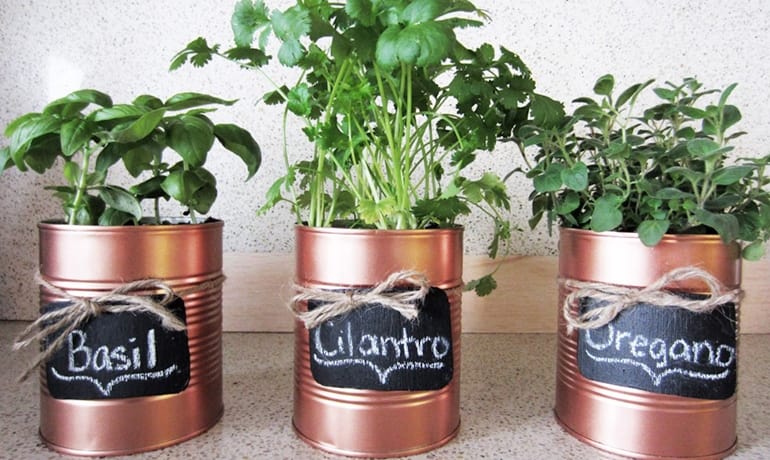 Save up your food cans for multiple uses. A little colour can transform the look of your empty cans and they make great receptacles for growing fresh herbs.
Makes for crates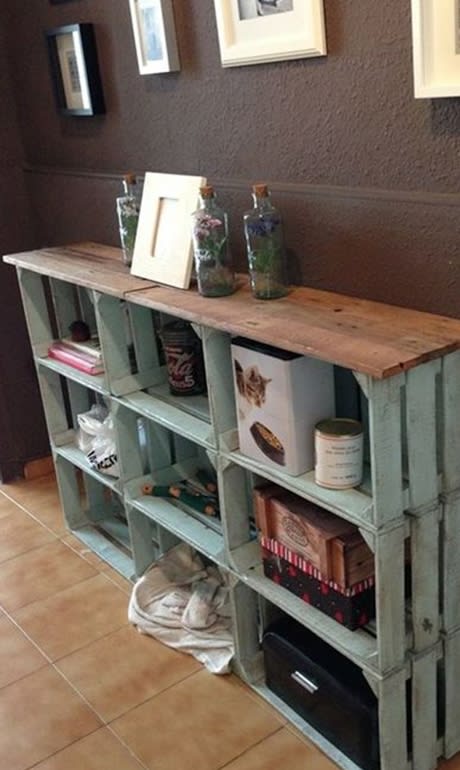 Old crates have multiple uses, from coffee tables, headboard and even sofa frames. We love these painted crates that have been turned into a console come bookshelf.
Feed the birds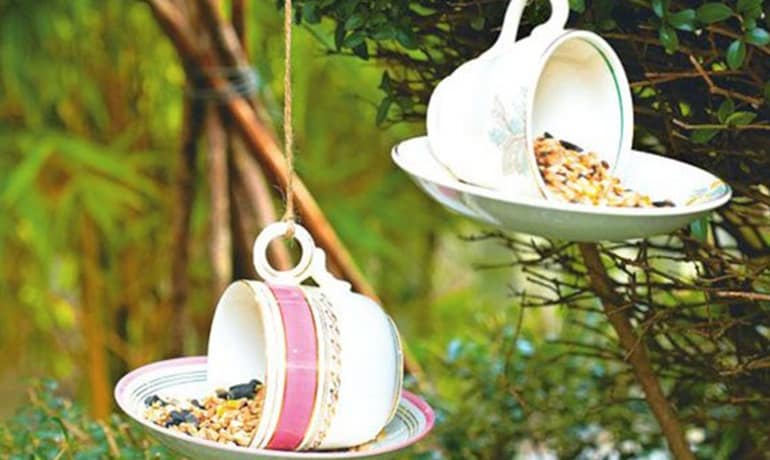 Old or even chipped cups and saucers can be upcycled easily into a charming birdfeeder. Simply file any rough or chipped edges smooth, glue together the cup and saucer, and hang from a sturdy branch with environmentally friendly twine.