Roxy Jacenko: behind the brand
Self-made entrepreneur, author and working Mum | Roxy shares her advice on business success, where she finds her inspiration…and why she decided to call her business 'Sweaty Betty'


As a brand that's brimming with business owners, we're always interested in hearing from successful women in business. From how she built her PR empire and why she called it Sweaty Betty, to her biggest inspiration and advice on success, Roxy tells all.
Tell us about Sweaty Betty PR, when did you start the company and what does Sweaty Betty actually do?


I started Sweaty Betty PR when I was 24 in 2005 with literally a few months of PR experience to my name. I had secured some great press while working as an in-house publicist for Diesel and thought 'I can do this for myself' so decided to start my own business.
Sweaty Betty PR is a full-service PR agency that specialises in securing traditional and social media coverage for our clients, event management and product launches, social media management and more. Our goal is to make sure our clients are the most talked about and desirable in their space – going above and beyond to ensure that their brands, products, services and events are on everyone's lips and social feeds!
I was fortunate to have some amazing clients from the get-go when I first launched Sweaty Betty PR. However, to build my business to what it is today has taken years of consistency, effort and sacrifice. I never stop looking for ways to make my businesses better, to take on new opportunities and to be the best.
Each and every year has seen my business grow and mature in some way. Of course, there have been ups and downs but it's the hard days that make you and give you lessons to learn from. So, while it was successful from day one, it's taken 13 years to make it what it is today.
What's unique about your business?


I think one of the key reasons why Sweaty Betty PR and The Ministry of Talent are unique is that we don't try and replicate or copy other's ideas. I didn't formally train in PR so my approach has always been to go with my instincts. As I'm not bound by the traditional 'rules' of PR, I've been able to run with my out-of-the-box ideas to create fresh and exciting initiatives for clients.
How did you get the idea for Sweaty Betty and where did the name come from?
I travelled to London in my early twenties when I first came across Sweaty Betty the activewear label. Something about the name stood out for me and I vowed that if I had my own business I would call it that.
Working in an in-house PR environment I saw an enormous gap to do things differently and to create a PR agency that delivered on its promises with new, exciting and memorable campaigns. I was excited by the prospect of doing things my way and re-writing the PR rulebook.
The name Sweaty Betty is unique and serves a purpose – it's memorable! It's also a great metaphor for the way we do business. We never stop until the job is done and even then, we deliver over and above expectations. Why walk when you can run?!
How did you turn the idea into a reality?


When I realised I'd found my niche in PR I decided to jump right in and start my own business. I turned the idea into reality by literally starting straight way. I didn't stop and overthink it, over plan it or hesitate. Once my mind was made up, I just got started. That's all it takes - just start no matter how small that first step is. Don't think, do.
In the early days this meant doing every single task myself, sleeping in the office (I bought a fold-out bed!), and hustling to get the job done, 7 days a week. I answered (and still do) emails immediately, I made sure I was giving my clients the best service. I ensured that the press knew they could rely on me and that I was ultra-efficient. I've never had to pitch for business, clients come from word of mouth and the fact that our results speak for themselves.
Do you believe there is a winning formula to becoming a successful entrepreneur? What's yours?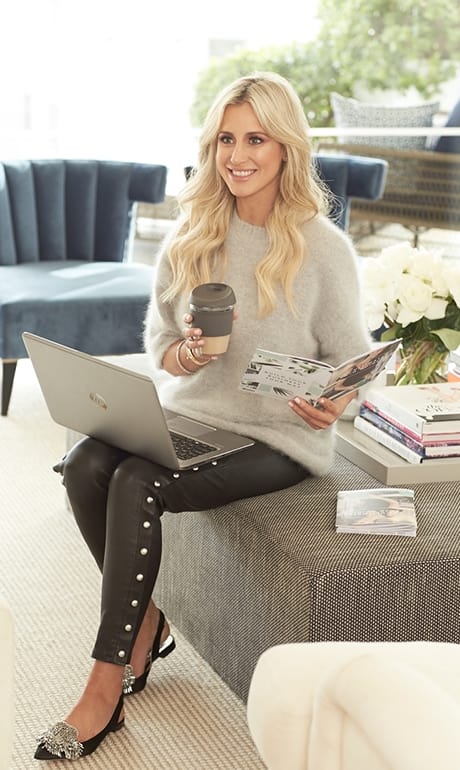 Yes, absolutely. The winning formula is to go the extra mile. Every, single day. Lots of people have great ideas but not many are willing to put in the blood, sweat and tears to make those ideas a reality.
If you want to be a successful entrepreneur you have to commit to excellence in every facet of your business – from the way you tie the bow on a gift bag to the way you greet people in person and remember their name. No task is too small or beneath you, you need to work as though every task will make or break your business.
By going the extra mile, you will stand out and people will want to do business with you. It takes a lot of hard work, grit and determination but it's really quite simple – hard work pays off.
What sacrifices (if any) have you made to be a successful entrepreneur?


I've made plenty of sacrifices to ensure my business is a success. I don't think it's possible to run a successful business without another area of your life missing out to some extent.
Starting a business in my early 20s meant I was never that girl out partying on the weekends, socialising, relaxing. I was working 24/7.
You can never truly switch off when you run your own business, you're ultimately responsible for every element of the operation so it's not feasible to take a break. Even on holidays you still need to ensure that you're contactable and across everything
Having said that, there is also a great peace of mind that comes with knowing you are creating a good life for you and your family, so the sacrifices are well worth it.
What one piece of advice would you give someone looking to start their own business?


Just do it. If you're already thinking about it, then the entrepreneur within you is already there. Embrace the doubts, challenges and obstacles and just start. Learn from your mistakes, make sure the backend (accounts etc.) and all your systems are in place and then hustle, work and work some more!
As the business ambassador, why do you advocate for the ENJO Business opportunity?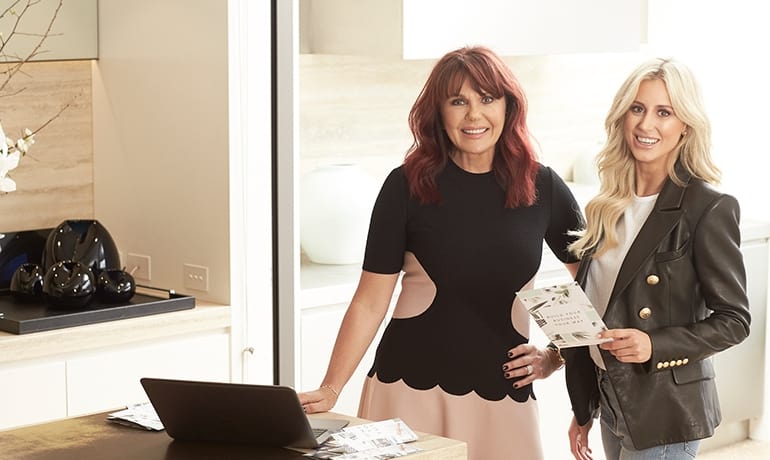 The ENJO business opportunity is a wonderful chance for aspiring business owner to align themselves with a large and reputable company. ENJO as a business represents so many of the qualities I admire and respect – they are committed to excellence and innovation, they are passionate about their product and they have the proven structures and procedures in place to make running your own business streamlined and therefore successful.
I'm passionate about inspiring other women to start their own business and truly believe the ENJO Business Opportunity is perfect for women who want the independence and flexibility to manage a business while balancing their family and personal life.
Describe yourself in three words.


Driven, bold, creative.
What's the first thing you do in the morning?


Check my phone!
Name three things you can't live without.


My gorgeous children Pix and Hunty – family is everything
Flowers – I used to be a florist is a past life and have always loved beautiful blooms
My iPhone
Who inspires you?


I'm inspired by anyone who is excelling in their life or career – whatever their field of expertise happens to be. In terms of personally, my Mum Doreen is an inspiration to me having instilled a strong work ethic in me since I was a young child.
What do you love most about running your own business?


I love the fact that the sky is the limit. I get a thrill from knowing that the possibilities are endless when you work for yourself and that the harder I work the better the results will be. I find it extremely motivating and it drives me to work relentlessly day in, day out.
What do you like least about running your own business?


Overall, I love everything about running my own business – if I didn't I would be doing it. Of course, day-to-day there are headaches and hassles, but over the years I've learnt to streamline my business processes to eliminate as many of these as possible. Things like accounts, spreadsheets, payroll, legal etc. – they're a nightmare if you don't get them right and something I learned pretty early on that it's best to engage a specialist for.
Name 3 mobile apps that make your work more effective?


Instagram
Outlook – I'm on email all day long no matter where I am
Dropbox – from images to PDF decks this is perfect for receiving and looking at large files on the run
What's your first drink of the day?


Water followed by a piccolo.
Recommend one book you've found inspiring.


"Tools of Titans: The Tactics, Routines, and Habits of Billionaires, Icons, and World-Class Performers" by Timothy Ferriss – I don't get the chance to read a lot but this is a great read and inspirational to say the least.