How to clean your floors in the time it takes to make a cuppa
Your floors set the look and feel for your home, they are also a big investment and you want them looking their best, which can be tricky, especially in high-traffic areas of the home like the entry way and kitchen
Hardwood floors, tiles and laminate flooring are all guilty of showing up dust and dirt as soon as the light hits them - really frustrating - especially when you've just cleaned your floors.
So when it comes to cleaning our floors what do we want? We want to be able to clean them quickly, effectively and to make sure the products we use leave our floors looking beautiful while caring for them in the process.
We recently put our tried and tested floor cleaning method to the test…and it turns out – you can clean your floors in the same time it takes to make a cuppa. Sceptical? We filmed it.


The tools you need to clean your floors…
If you know about ENJO, you probably know that our Floorcleaner is our must-have item and an Aussie household favourite. Ergonomically designed, the ENJO Floorcleaner is comfortable for everyone to use, requires no bucket and no chemicals, and the really great thing – we have a range of fibres designed to suit every hard floor surface in your home, ensuring the optimal clean every time.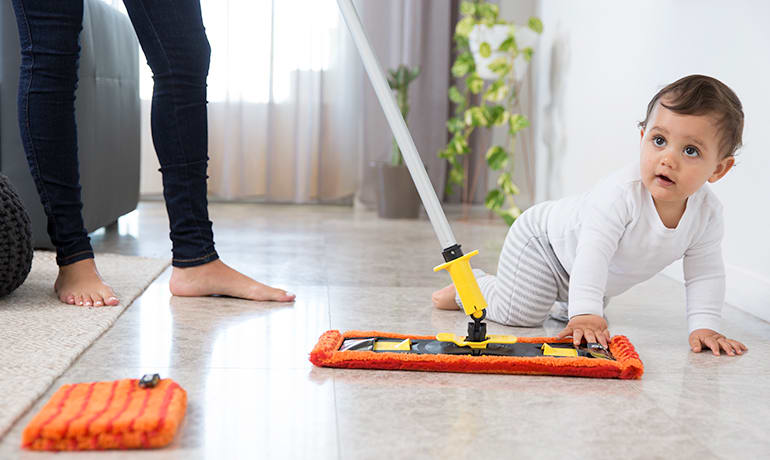 How the Floor Fibres work…
ENJO Fibres are ultra-fine, and can be weft knitted, woven or warped knitted, depending on the product and its purpose. The weave for each product is entirely unique to ENJO allowing us to offer an unparalleled clean.
To clean, simply wet the Floor Fibre best suited to your floor under a tap or with your ENJO Spray Trigger Bottle, and squeeze out any excess water. Attach the Floor Fibre to your ENJO Floorcleaner and clean your floor in an 'S' motion.
It's that simple.
Not sure what fibre would work for your floor? We cover the fibres for all floors.
Your ENJO Floor Fibre guide
What you need to clean non-reflective, low shine floors…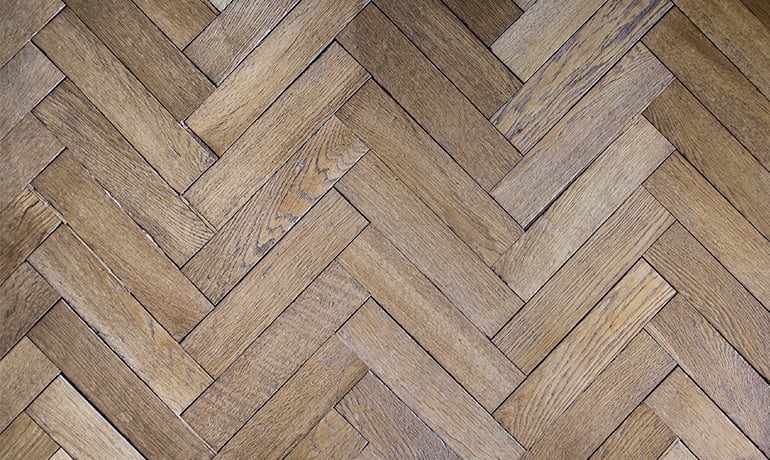 Non-reflective, matte floors are cleaned most effectively with ENJO's specially designed Matte Floor Fibre. A series of horizontal stripped fibres work to loosen, lift and trap dirt from matte-finish flooring with minimal effort. Remember to use minimal water on wooden flooring and open the window to let air circulate so that your floors dry quickly.
What you need to clean high shine, streak-prone floors…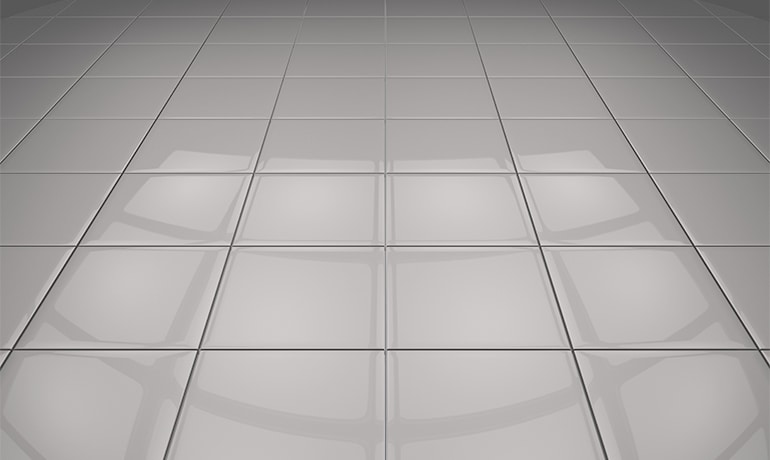 When cleaning floors with a high-shine or glossy surface you want the clean to achieve that high-shine, perfect finish without streaks and residue that can be left behind by chemicals. The Shine Floor Fibre is brand NEW to the ENJO Fibre range and has your fussy floors covered. The innovative new fibre needs just a little water to clean, buff and polish high-shine surfaces. The fibre glides smoothly and is super absorbent, meaning your floors dry quickly with zero streaks or water marks.
What you need to clean decking and outdoor surfaces…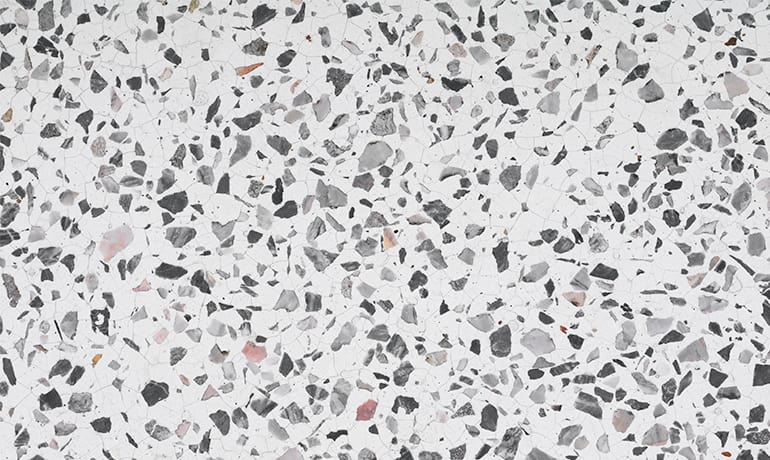 For cleaning outdoor decking and paving you need something a little tougher, and ideally you don't want to be on your hands and knees scrubbing. The ENJO Outdoor Fibre attaches to the ENJO Floorcleaner just like every other fibre. The fibre has super coarse and durable fibres for heavy duty cleaning.
What you need to clean extremely dirty floors…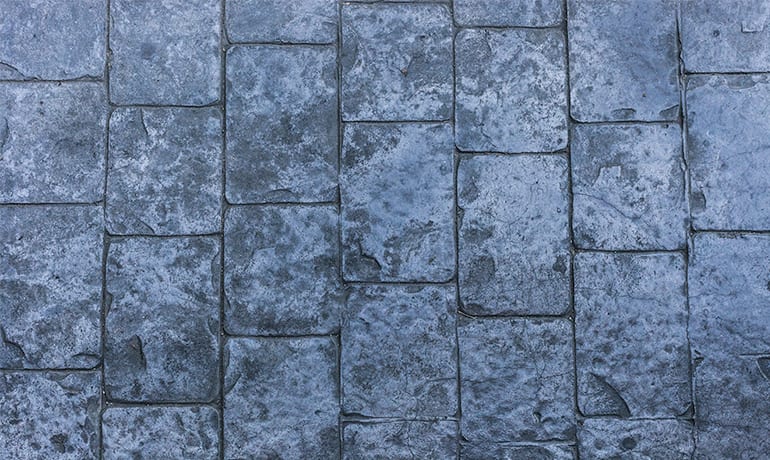 From time to time your floors might get neglected for a few weeks and you need something a little tougher to clean up the build-up. The Extreme Floor Fibre gives you that deep cleaning action with tightly woven, durable fibres that work to lift and trap stubborn dirt.
What you need to dust all smooth flooring in the home…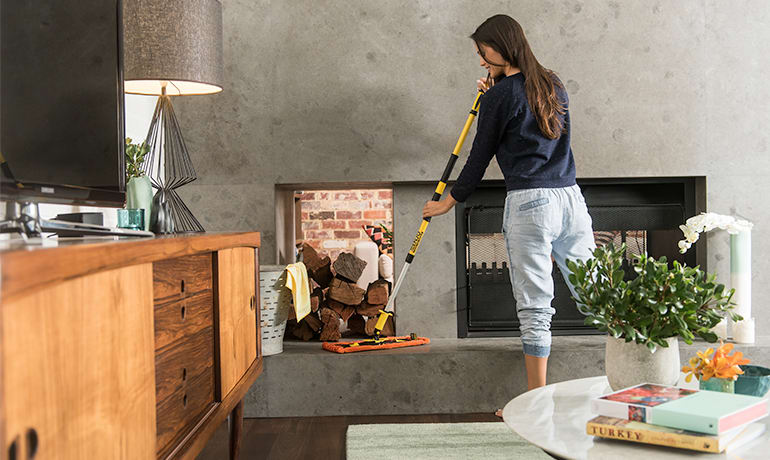 Dust build-up is a daily occurrence, you can't really avoid it, but you can get rid of it pretty quickly. The ENJO Dust Floor Fibre is perfect for all smooth flooring in the home and is the only fibre designed to be used dry. Quickly whizzing around with the Dust Floor Fibre will collect and trap even the finest dust particles.
With ENJO you'll be able to look after your floors for years, as ENJO cleaning fibres last up to three years and just require water.
For optimal floor care, follow our floor cleaning guide below.
Your ENJO floor cleaning schedule…
Daily
Dust
Dusting your floors daily will not only help your floors stay cleaner for longer, it will also improve your indoor air quality. Dust is a big contributor to poor quality indoor air, so dusting on the regular is going to be really beneficial to your health, especially if you suffer from asthma and allergies. Keeping your ENJO Floorcleaner handy means dusting your floors takes very little time.
Weekly
Vacuum
Vacuum carpets, rugs and hard to reach areas weekly, this again will help reduce asthma and allergens in the air while keeping your floors clean.
Mop
With your daily dust build-up under control, simply swap your ENJO Dust Floor Fibre and attach the ENJO Floor Fibre best suited to your floor. Cleaning your floor with the ENJO Floorcleaner couldn't be simpler, just add water to the fibre before you begin and clean in an 's' motion. Where the floor is particularly dirty, simply add more water with your ENJO Trigger Spray Bottle.
Monthly
Deep clean
To keep floors looking their absolute best, conduct a monthly deep clean with the ENJO Extreme Fibre. This fibre is great for an 'in between your regular clean' clean, and works just as well indoor and outdoor.
Annual
Assess your floors
Floors are a big investment for any home, and they need taking care of to last and look their best. Every year it's a good idea to check the grout and seals on tiled floor and assess whether wooden floors require a wax, stain or polish.