18 insider secrets to a clean and stress-free Christmas
Surprisingly simple tips you should definitely follow for a clean and stress-free Christmas
Christmas is a time for fun and family, but it can be stressful and take its toll on the most organised of planners and your home too.
Relax, it's time to get organised, get armed, and get ready, as we reveal our insider secrets to a clean home and stress-free Christmas.
1. Put a plan in place
From now until 25 December time seems to fly, which is why now is the time to make a list of the jobs that need to be completed on the countdown to Christmas. Block out time in the evenings for those small jobs that won't take up much time and reserve big jobs for weekends.
2. Put together a budget
It's so easy to let spending get out of control around this time of year. Put a rough budget in place and allow for unseen expenses, with so much going on this time of year there's bound to be something you haven't accounted for.
3. Assign your guests a dish
If you're hosting Christmas and have guests coming over, the enormity of the task can be overwhelming, time-consuming and costly. Don't hesitate to dish out the dishes and ask your guests to bring something along. Everyone loves to be involved and this will lighten your load considerably, so get organised and send out a group text.
4. Prepare your shopping list
A shopping list will help you get your shop done quicker (meaning more time to tick-off your to-do list), plus with your list in hand, you're less likely to forget anything and have to make a repeat trip. Remember to take your reusable shopping bags with you.
5. Clean and organise your fridge
Never a fun task, but a clean and organised fridge will make you your festive holiday a whole lot happier. ENJO's Kitchen Mini and Miracle are perfect for wiping down shelves and drawers leaving you a clean space to reorganise the contents. Plan to use up foods that may go out of date and make sure you leave room to store all your festive food (plus the leftovers)!
6. Top up your t-towels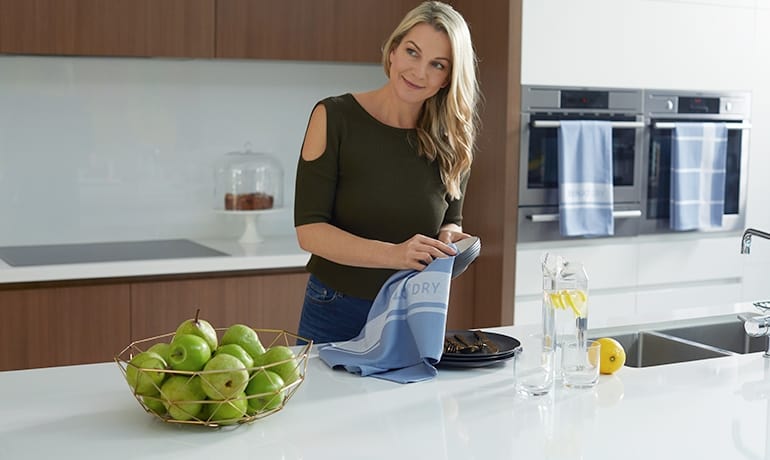 One of the most versatile tools in your kitchen toolbox, you can never have too many t-towels, especially when you're cooking up a feast. Make sure you have enough of these kitchen essentials clean and at your disposal. Choose quality (ones that dry your dishes quickly and don't leave behind any fluff), and keep one near the sink, one by the oven, two under the sink and a couple in the draw for easy access at all times.
7. Reorganise your pantry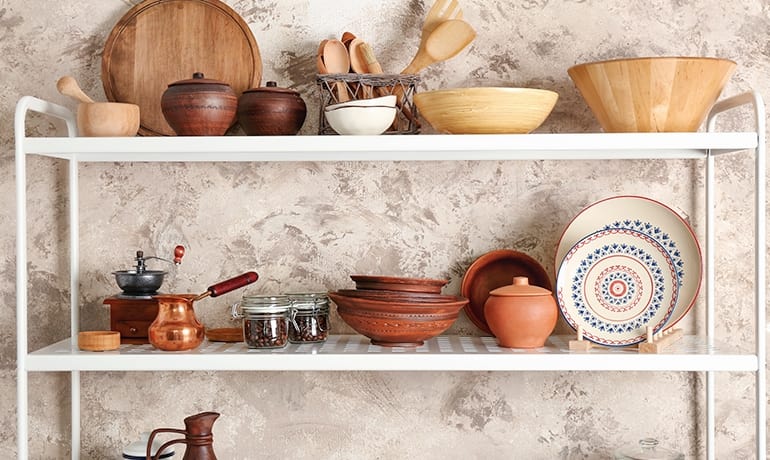 Overflowing, unorganised pantries happen, but searching for what you need slows you down and makes preparing and cooking a meal that much more effort. Take time to reorganise your stores and ensure the ingredients you will need on the big day are front and centre. If you're cooking up a meal that uses lots of herbs and spices, separate them out into handy little storage boxes for each recipe.
8. Stock-up on snacks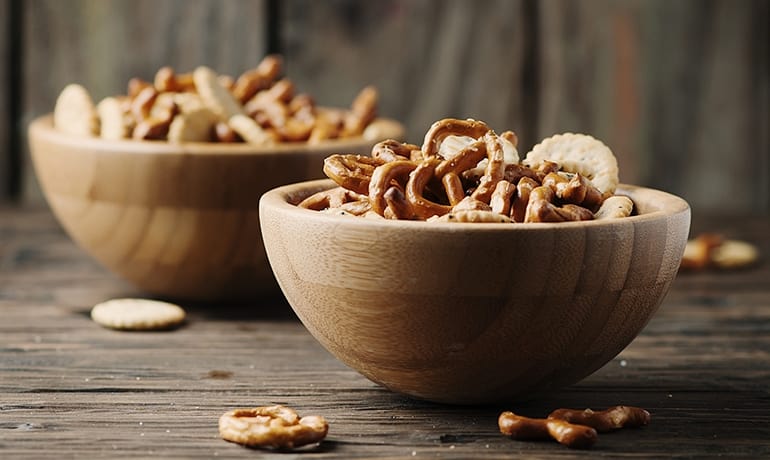 Don't go overboard, but snacks are always good to have on hand when you have guests over. Festive nuts, cheese and crackers, biscuits… mince pies – choose a few family favourites to have on hand in case you have unexpected guests.
9. Make time for food prep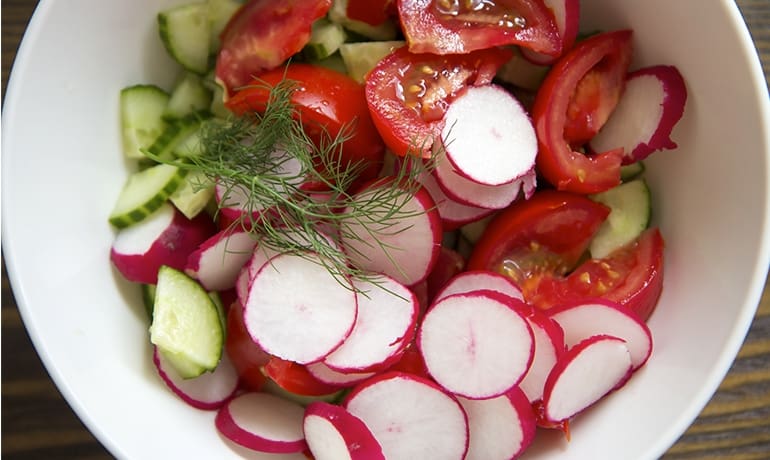 Stress less on the big day and have food that can be prepped, prepped and ready to go. Use ENJO's Fruit and Veggie Cloth to make sure all your fruit and veg is clean, then peel, chop and keep fresh in the fridge. Measure out ingredients for other recipes ahead of time, this will be a big time saver and will help keep your kitchen workspace clean and clear on the day.
10. Clean as you go
Sounds so simple, but when you're in the middle of cooking a myriad of dishes, the kitchen can descend into chaos quite quickly. Before you start cooking make sure you have your ingredients organised, your recycling bin and scrap bin easily accessible and your cleaning products at the ready and wipe down and dry the surfaces as you go.
10. Be ready for leftovers
Tucking into leftovers on Boxing Day is a Christmas tradition, so make sure you have your reusable containers and beeswax wraps at the ready to store and keep your leftovers fresh.
12. Plan your table trimmings

Think about how you would like to set-up your table on the day – it's nice to add decorations and name settings to make it extra special. ENJO's Bling Miracle is great for bringing back the shine back to your best cutlery and glassware that hasn't been used since last Christmas. Dress and lay the table the night before for one less thing to do Christmas morning.
13. Declutter for the big day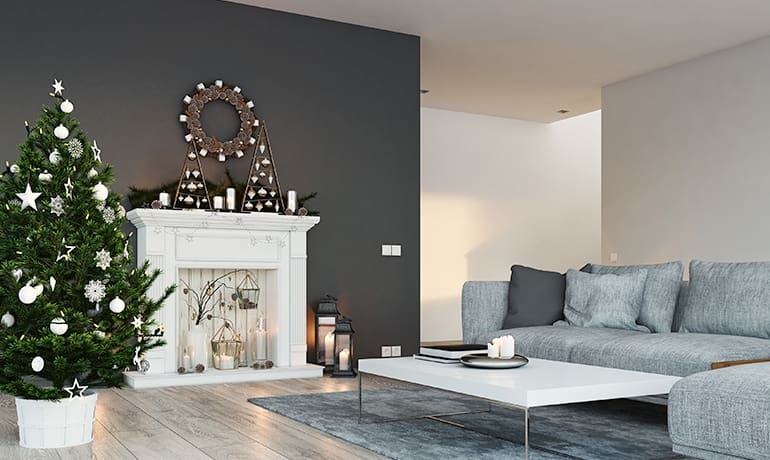 With the addition of a tree, gifts and other festive trimmings, our living areas can quickly become cluttered. Before the big day, strip back ornaments and any unnecessary furniture that might just get in the way. Make sure you have enough seating for your guests and that there's ample room for playing with new toys.
14. Dust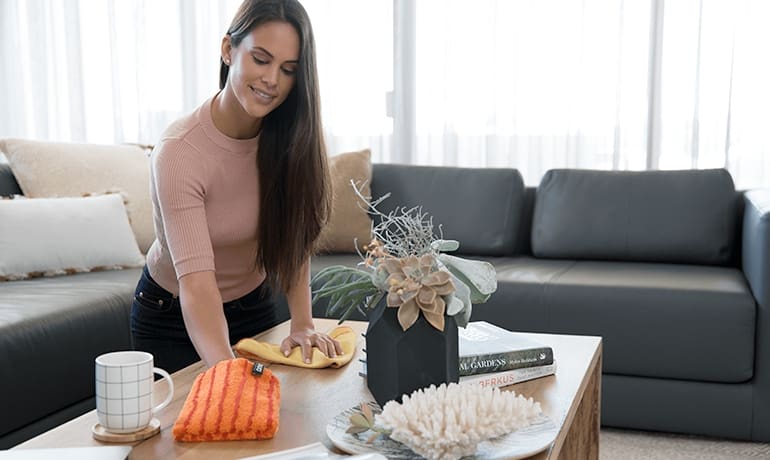 With all the extra trimmings and decorations, there are many more places for dust to settle. Keep your living spaces clean and dust free by simply wiping over surface daily on the run-up to Christmas day. Cleaning with ENJO's fibre Dust Glove takes minutes and traps the dirt so you know you're not just moving dust around the room.
15. Top up your bathroom supplies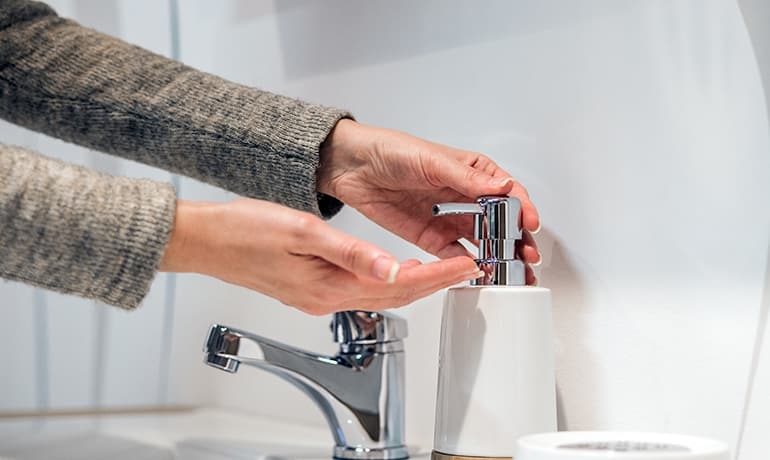 With plenty of guests comes plenty of visits to the bathroom. For one less thing to think about, ensure you have plenty of toilet roll, hand soap and clean hand towels at the ready. Keeping your bathroom clean with reusable cleaning products, will mean you're always able to wipe down and keep your bathroom clean without running out of products.
16. Stock-up stores under the sink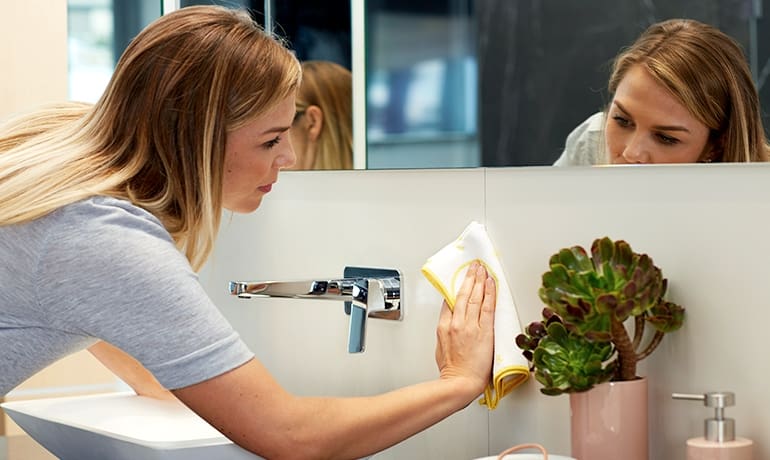 Store your ENJO Bathroom and Kitchen Minis and Miracles under your sink for quick clean-ups throughout the day. No one wants to spend time cleaning while you're trying to enjoy the festivities, so make sure you clean as you go with ENJO for a mess-free, stress-free Christmas.
17. Outdoor area

Christmas gatherings always end up outside in Australia, so make sure the area is ready for your guests. Sweep up and clean down outdoor chairs and tables easily... and if you had time, perhaps give your windows the once over.
18. Organise your festive waste
From packaging, food waste, gift wrapping and empty drink bottles, waste is more prevalent at this time of year and having it build up in your home isn't ideal. Have your recycling, composting and waste system organised and ready to go and try and avoid waste where you can.
Do you have a top tip for keeping your house clean during the holiday season? Share in the comments – wishing you all a stress-free festive season.
[Editor's note: this blog post was updated 9 November 2018]