How to clean + care for leather
Top tips on keeping your leather interiors clean and cared for


Leather furniture and interiors can be a good investment for your home, and if cared for properly they last a long time and are extremely versatile with different décor styles.
However, unloved leather can soon look worn, so what's the best way to clean and keep leather looking its best?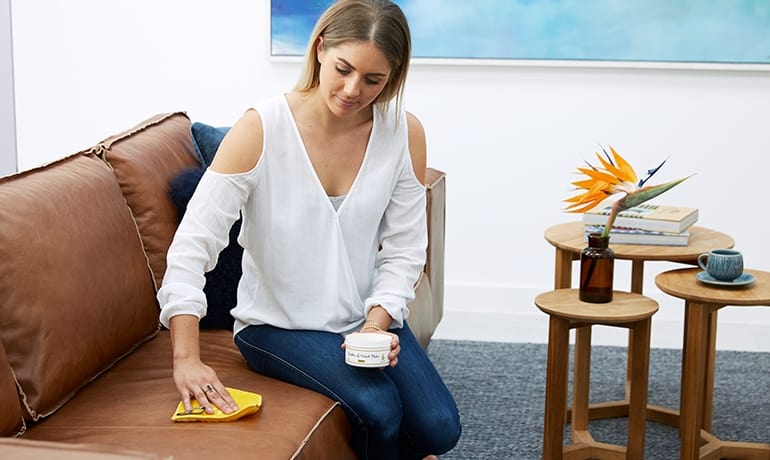 How often should you clean leather?
To keep leather furniture and interiors looking their best they should be cleaned regularly, at least every 1-2 weeks.
What are the best products for cleaning leather?
To look after leather furniture effectively you need something to dust, something to clean and something to nourish and protect.
Using a Dust and Fabric fibre cleaning product allows you to dust and remove dirt without any harsh chemicals that could tarnish the leather. Follow dusting and cleaning with a protective waxy balm to nourish and provide a protective seal.
How do you clean leather?


Step 1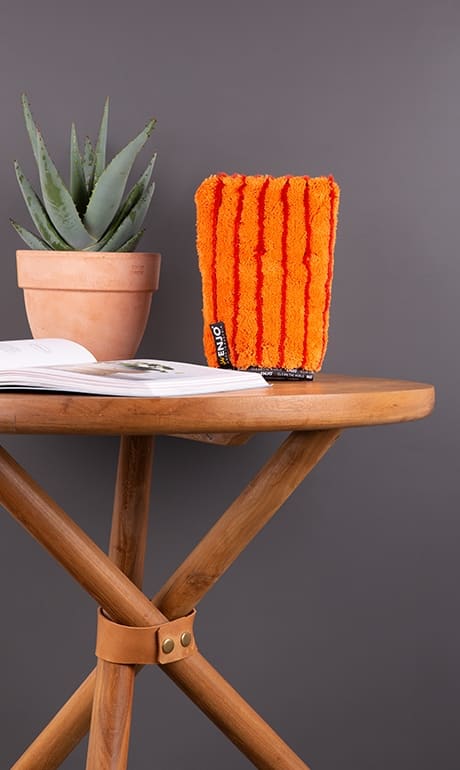 Use your Dust Glove to glide over the surface. The dust fibres pick-up and trap dust particles in the fibre's weave
Step 2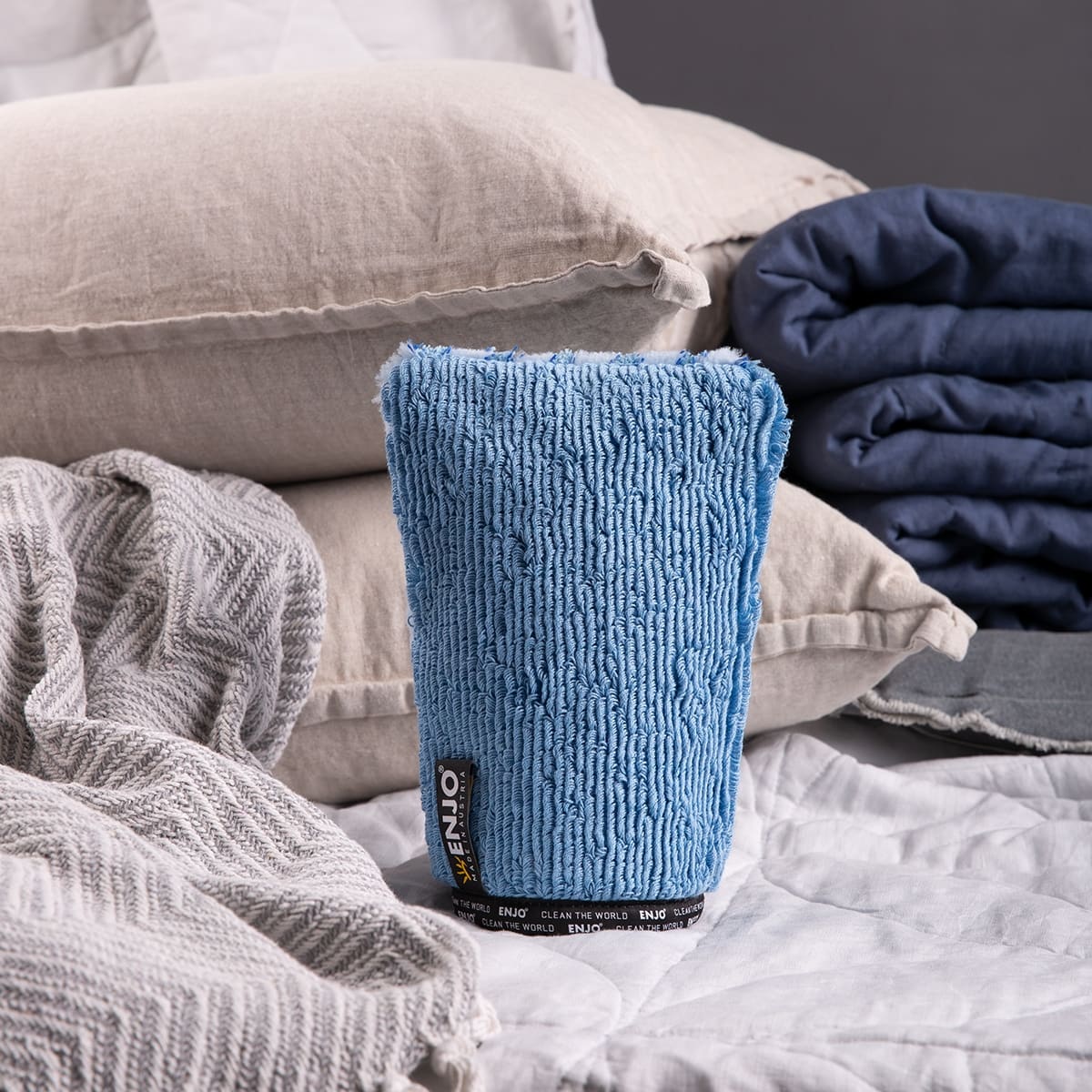 Use a Trigger Spray Bottle to make the Fabric Glove damp (not wet), then using the textured side of the glove to clean the surface in a circular motion. The fibres will lift any dirt and build-up from the surface.
Step 3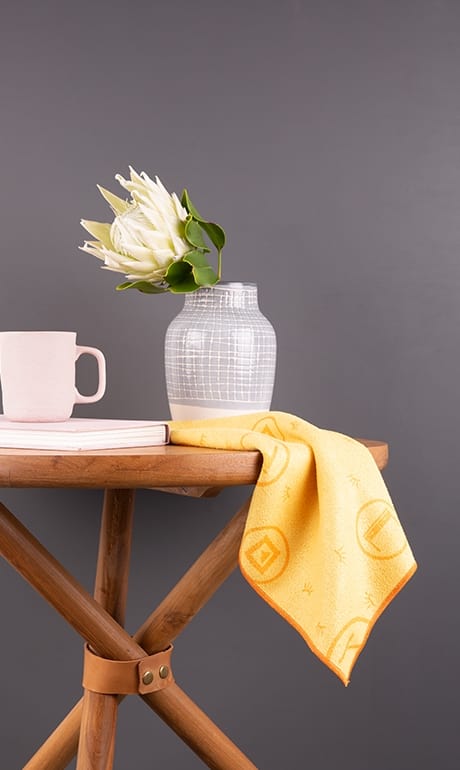 Allow the surface to dry or wipe dry with a super absorbent Living Miracle.
Step 4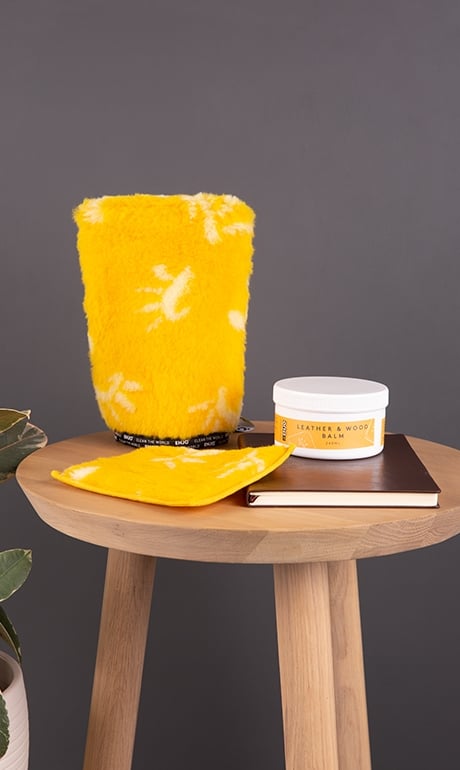 On occasion, you want to replenish your leather upholstery and apply a protective layer. ENJO's Leather & Wood Balm naturally nourishes leather with beeswax and forms a barrier. Simply apply and buff with a Polishing Cloth to create a silky sheen.
Repeat steps 1-3 on a weekly basis, and simply nourish and protect once a month.
Tips for long-lasting leather
Spot clean stains as soon as they happen
Before using any cleaning products on leather, always do a spot check first
Give leather couches and armchairs a deep clean biannually
When applying a balm always remove any excess with your ENJO Miracle
Avoid chemical cleaning supplies and soaps