What's the real deal with the ENJO Business opportunity?
Have you ever wondered what it might be like to run your own ENJO Business?

Have you ever been to an ENJO Demo and wondered how the person running the Demo got started? How much money do they earn selling ENJO? Is it a part-time gig or a full-time business? Do you need prior sales experience? Is there training? Is it flexible? Would I have what it takes?

So. Many. Questions.

We're frequently asked all these questions (and more) and this blog post is here to answer them and introduce you to some inspiring women who have taken the ENJO Opportunity and created a business that works for them.
What is the ENJO Business opportunity?
Quite simply, the ENJO Business opportunity gives Australians the chance to start their own ENJO Business selling ENJO products and earning commission on the sales. You are truly independent, deciding when, whether or how often you work, but you have all the support of an established brand.
What is direct selling?

Direct selling is an industry that represents and supports brands that sell products directly to the consumer – there's no physical shop.
This business model allows independent ENJO Business owners to exist because people interested in a safer, healthier, environmentally-friendly way to clean their home, get in touch with local business owners to learn more.
ENJO is a hybrid direct selling model which means it's about networking and building an online business presence, as well as holding demonstrations. ENJO offer commission on all online sales, Customers simply have to input their ENJO representatives name at checkout.
Direct Selling Australia is a great place for anyone who is looking to launch a career or are interested in running their own business.
Why does the ENJO Business opportunity exist?

ENJO is a European brand headed-up in Austria that's introduced a way to clean that's really shaken-up the traditional cleaning industry (we're talking zero chemicals).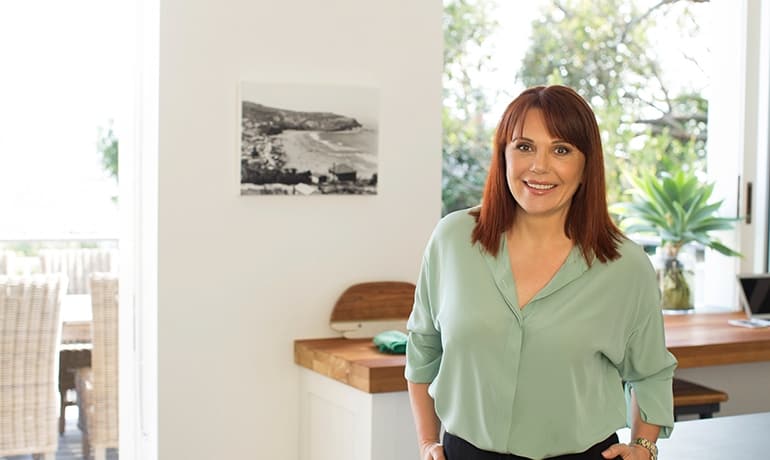 Barb de Corti recognised the amazing benefits of this product and brought it to the Australian market. Barb started selling the product herself, appreciated the benefits of running her own business and saw the opportunity to share this with other women across the country.
How long has the ENJO Business opportunity been available?

ENJO Business owners have been successfully running their own ENJO Businesses in Australia for 25 years! It's a real opportunity to sell a product that's becoming more relevant as sustainable living and protecting the environment becomes more important.
How does the ENJO Business work?

The ENJO Business involves holding ENJO demonstrations. As the ENJO Business owner, you would be the one running the 'Demo', selling ENJO products and earning a commission.
An ENJO Demo takes only an hour of your time, so bringing a group of people together is the best way to show as many people as possible how ENJO works.
The ENJO Business owner arranges the Demo with a host who will provide the location for the demonstration.
The host invites interested friends and family, and during the hour demonstration, the ENJO Business owner introduces the products, shows how they work and places orders.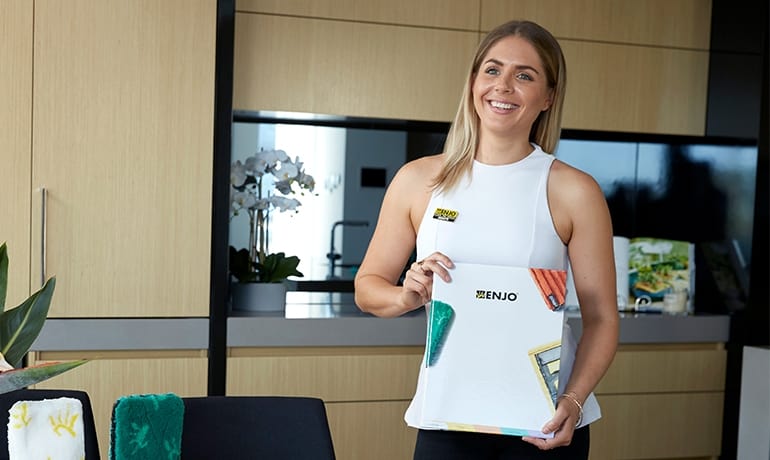 What does the day-to-day of running an ENJO Business look like?

Once your business is up and running, your day-to-day business life involves booking and holding Demos, offering great Customer service (making sure your Customers are happy and know how to use their products is key), promoting your business and inputting your ENJO orders.
Staying up-to-date with the latest offers from ENJO HQ and promoting your business via Facebook and Instagram is important for building your business too, but don't worry, ENJO HQ create plenty of social media content for you to share with your audience, and ENJO Business owners receive commission on their online sales too.
Do people still hold Demos, can't they buy online?

Yes, people still hold ENJO Demos. ENJO is a product that interests people for its health and environmental benefits, and the fact that it's quick, safe and saves you money.
However, the best thing about ENJO is that it works, but cleaning without chemicals is new to most people, and you really need to see it to believe it, which is why most Customers want to hold a Demo and see ENJO in action.
Customers tend to top-up their ENJO products online, and as a business owner, you receive the commission on your Customer's online orders.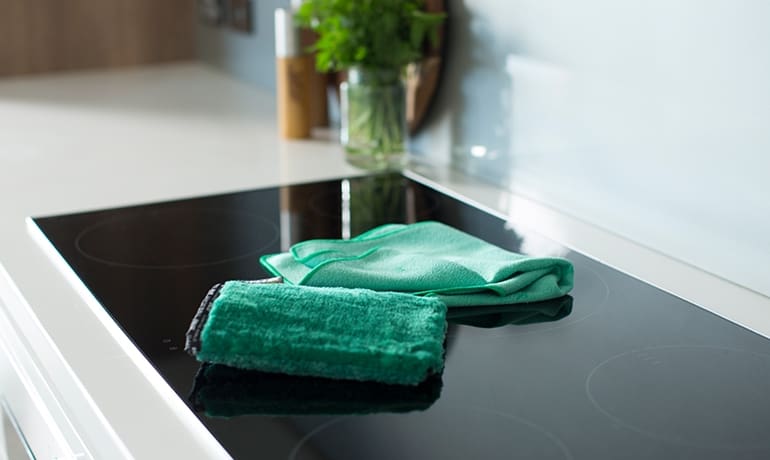 What if I can't find a host to hold a Demo?

Finding a host who is interested in learning about ENJO is important to keep your ENJO Business growing, and our Sales & Development Team has the knowledge and training to help ensure your business goes from strength-to-strength.
All online Demo enquires received by ENJO HQ are distributed to local business owners, and we have so many great rewards for Customers who host a Demo (including a whole room bundle for free), making it the most cost-effective way for Customers interested in ENJO to change their cleaning routine.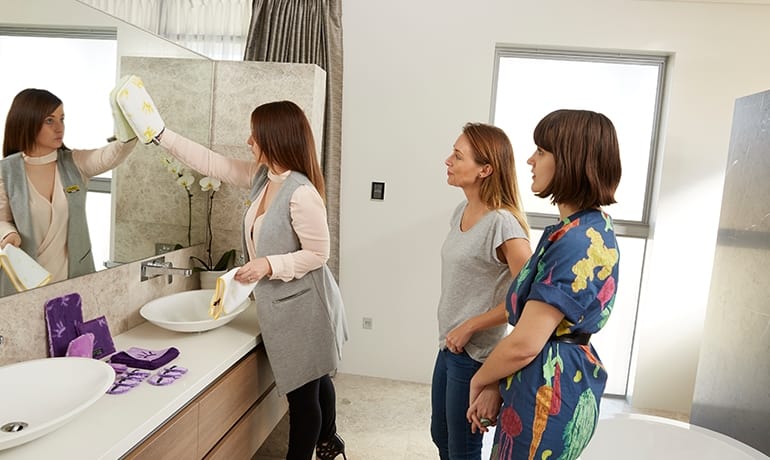 Can I run an ENJO Business part-time?

Yes! We have ENJO Business owners who run their ENJO Business full-time, part-time and as a side-hustle to pay for things like holidays or school tuition.
Watch to see how Natasha Adamson fits her part-time ENJO Business into her life, and how Fiona Edwards has turned her ENJO Business into a full-time rewarding career.
How much will I earn?

Like any sales business, how much you earn depends on how much you sell, and how much you sell will be impacted by how many demonstrations you can dedicate your time to.
As a business owner, you earn a minimum 20% commission on all sales, and the average Demo sales are $1000, so essentially you'll be looking to make $200 an hour. However, you could earn up to 41% commission, this depends on how you choose to run your business.
Are there any perks to owning an ENJO Business?

Heaps!
When running your own ENJO Business you've plenty of opportunities to join other ENJO Business owners on an amazing trip to once-in-a-lifetime destinations like New York (this year!), the Maldives, Austria, London, New Zealand, Las Vegas and Thailand to name but a few, just from working your own business.
Running your own business means independence, you arrange your business around your lifestyle and there are no roadblocks to your own success.
Selling a product as an independent business would usually mean finding a warehouse to store your product and arranging cost-effective shipping, but with ENJO, all storage and shipping is carried out by ENJO HQ.
ENJO HQ also has a dedicated Marketing Team who design beautiful marketing and advertising materials and create social media content for you to harness for your own business.
Do I have to store products at my home?

Nope, ENJO HQ store all the product in their warehouse in Perth. ENJO Business owners input their Customer's orders and the warehouse team pick, pack and send your orders in record time to the Customers.
Do I have to recruit other people to the ENJO Business?

Word of mouth is a major reason why ENJO has grown to the household brand it is today, and most of our ENJO Business owners learn about the business opportunity from other ENJO Business owner.
To continue to grow and be able to offer this amazing business prospect, we do ask our ENJO Business owners to share the opportunity with people they meet who are genuinely interested in the opportunity.
There's no pressure, it's just sharing a good thing.
How much does an ENJO Business Kit cost?

The ENJO Business Kit contains all you need to hold your first Demo and costs $699, a low upfront cost for a business. You can purchase the kit using Afterpay and be earning while you pay.
What happens after you purchase an ENJO Business Kit?

Once you've decided to purchase your ENJO Business, you'll be put in touch with the team at ENJO HQ and allocated your very own business mentor.
Your mentor will be an ENJO Business owner who is local to you, has already grown their own ENJO Business and knows what it takes to help you build a business that will work for you.
Your ENJO Business kit will be sent to your home and in the first 30 days, you'll learn all about the brand, how to set up your business, and products with online and one-on-one training. Your mentor will help you set up and prepare for your business launch.
Days 31-60 you'll be supported with one-on-one mentoring and sales support to set you up for a future-proof business.
From day 61 it's all about tailoring your business to run it your way.
Do I need sales experience?

When it comes to running your own ENJO Business, all types of life and business experience will come into play, but previous sales experience isn't necessary.
Once you decide to become an ENJO Business owner, you'll have access to a variety of training platforms, from an online training portal, group training sessions and one-on-one business mentoring, plus the team at ENJO HQ are available to answer your questions and offer support.
A natural ability to build relationships and offer amazing customer service will stand you in good stead.
How do I know if the ENJO Business is for me?

If you love the ENJO brand and already use the ENJO products, that's a great first step, you're starting your own business, you want to love the brand and sell something you genuinely believe in.
If you don't use ENJO yet but have a passion for healthy living, products that protect our planet, and you're looking to be your own boss, a little further research into ENJO may help you decide.
How do I get started?

Doing a little research is your first step, so if you're reading this blog that's a good start.
If you've never held an ENJO Demo, hosting one will give you the perfect opportunity to see what's involved in the Demo process and to ask the ENJO Business owner any questions you may have. ENJO HQ recommends all new business owners have used the products before launching their own business.
You can also check-out the 'Business Opportunity' page on the ENJO website.
How do I get started right now?

Already clean with ENJO, love the brand and are ready to get started? Enquire now.