Barb de Corti: behind the brand
Barb started selling ENJO from her home in Perth in 1994, and has since grown the business into a multi-million dollar company. Here's a snapshot of the life-force behind ENJO Australia and how you too could build your own business with ENJO.


Passion for a product propelled Barb's one-woman business into a household brand that's recognised Australia-wide. Not content in only seeing herself succeed, over 24 years in business, Barb has been offering the ENJO Business opportunity to women around the country.
Read on for everything from her daily inspiration, to how she turned ENJO into a reality.
Describe yourself in three words.


Tenacious, passionate and… impatient.
What's the first thing you do in the morning?


Get up and have a coffee.
Name three things you can't live without.


My family, running and makeup.
Who inspires you?


My daughter-in-law.
What do you love most about running your own business?


Working with the people around me to achieve a common goal.
What do you like least about running your own business?


[long pause] I can't think of anything, there's nothing I don't enjoy about running my own business.
Name 3 mobile apps that make your work more effective?


Instagram
ConvertPad for converting currencies
Garmin to track my running
Recommend one book you've found inspiring.


I've read '7 habits of highly effective people' a few times and really take a lot away from that.
Tell us about ENJO, when did you start the company and what does ENJO actually do?


I started ENJO back in 1994, and the thing I loved the most about ENJO was the technology. I just loved that you could clean your entire home with just water and fibre technology. It really appealed to me as a user initially, especially since I had a young asthmatic son. It was only later on, that it dawned on me - this is the business opportunity of a lifetime. I had a product I loved, a product I knew would make a difference to people's health and to the environment.
What's unique about the ENJO Business?


I think for any product or brand to be successful, you have to have a unique relationship with your customers, and as a direct selling business, we're quite unique in that we treat our business as a franchise.
It's important to me that ENJO Business owners really feel like they own their business and are rewarded generously. I'm also always told that ENJO is quite unique in that I still have a very hands-on approach. I'm still involved in mentoring and coaching, and I still hold my own Demos, because I think it's important to keep that relationship going.
How did you turn the business idea into a reality?




I kind of always knew the business would work, because I had such a great product, but I did have a lot of learning to do. I had to learn all the tools you need to actually make a business work. I didn't come from a business background, but I have tenacity, I have brains and I have vision. I always set myself goals, and learning step-by-step was integral to turning the vision into a reality. At the time, using the internet for business–related information wasn't really an option, so I would listen to tapes, read a lot of books and ask for advice – anything I could learn from others was extremely valuable.
To start getting the word out about the products, I called on friends and acquaintances. Having been an aerobics instructor, I had lots of contacts, and I knew a lot of people I thought would be interested. The funny thing was, to begin with, you really couldn't predict who would be keen. Originally, because the fibre technology was so new, it took a while for people to get their heads around the idea of cleaning with just water. It's been interesting to see over time how the different benefits of ENJO have appealed to different demographics.
Do you believe there is a winning formula to becoming a successful entrepreneur? What's yours?


I believe in generosity of the heart, tenacity and surrounding yourself with people who have the same values all help contribute to success. I also think its very important to recognise your own strengths, but also recognise the strengths of others to help you in your journey.
What sacrifices (if any) have you made to be a successful entrepreneur?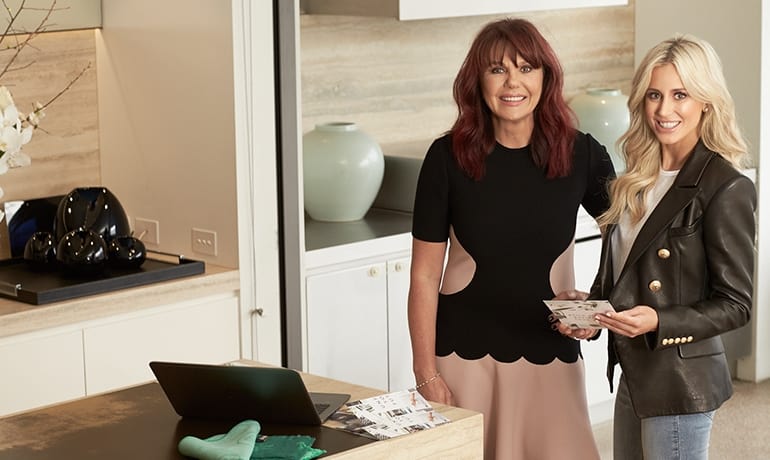 I don't believe in sacrifices, there were certain efforts I had to make, but if the outcome is worth it, then there is no sacrifice. I've always believed everything comes at a cost, so I don't really feel I've missed out on anything.
What would one piece of advice you give someone looking to start their own business?


Know yourself and ask yourself why you're really doing this and if you think you have what it takes because you have to have a really strong 'why' behind your business. I personally don't think the 'why' can be money, you need to be passionate about your business. You also need to be patient and be able to pick yourself back-up after rejection.
This is why I love being able to share the ENJO Business opportunity. If the idea of running your own business naturally appeals to you, why not start off by running a business that can fully support you. You don't have to worry about sourcing stock, have a warehouse for the product or even shipping, you can literally focus on building a thriving business and customer base. It will really give you that taste for independent business.
For the opportunity to be inspired by Australian entrepreneurs Roxy Jacenko and Barb de Corti register to attend our free event in Perth, 20 February 2018. A must-attend event for those looking to be inspired by successful businesswomen, and takeaway insider-knowledge on the steps to business success. If you're not available to attend in person, simply register and log-on to watch our live webinar.