It's that time of year again in Perth, the HBF Run for a Reason. An opportunity for the people of Perth to get together and run for their passion, inspire others and raise money for a cause close to their heart.
The reason, the routine and the recipe with Barb de Corti
Entrepreneur, marathon runner and ambassador for a chemical-free, healthy way of living, Barb de Corti prepares for this year's HBF Run for a Reason and fills us in on her reason, her training routine and her go-to nourishing post-workout recipe.
The reason
ENJO are proud partners with Asthma Australia, working together to fund research and drive awareness for a disease that affects 1 in every 9 Australians1. Barb de Corti Founder and CEO brought ENJO to Australian shores to share the health improvements cleaning chemical-free had on her son's asthma symptoms. Over 23 years later she's still working and training harder than ever to bring a healthier way of living to households Australia wide, and she will be donning her running shoes on Sunday 28 May to run for asthma, the 'reason' behind it all.
A known lover of running, we caught up with Barb to find out why she loves to run, what her intensive training routine involves, and what drives her conscious effort to be positive, fit and healthy.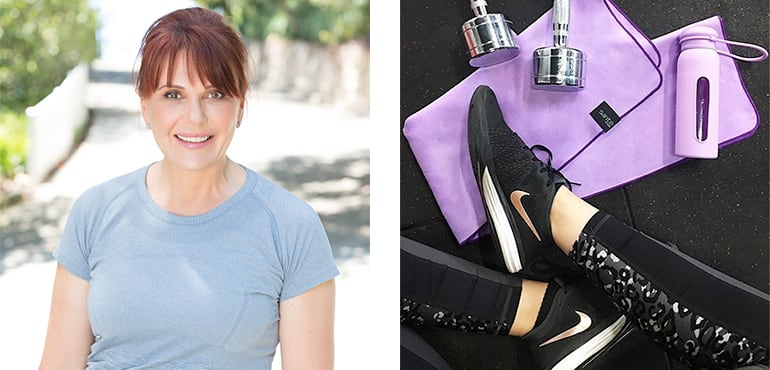 The routine
So what exactly is your workout routine?
I workout at least 6 times a week. I schedule in three weight-based workouts per week on Monday, Wednesday and Friday; this is with a personal trainer and includes boxing sessions and high intensity skipping between sets. I also run 45km every week split across Tuesday, Thursday and Saturday. Saturday is my big running day, I usually run 20-25km on a Saturday and then leave Sunday as my day of rest to spend time with my family.
What does your morning routine look like?
I usually wake-up and get myself out of bed 45 minutes before I actually workout, and in that time I usually check my email, rehydrate my body by drinking half a litre warm water, and then, when i get ready I have my daily triple espresso.

Because I work out so often, I really don't want aching muscles the next day so I always end my workout by rolling my hamstrings, IT band, lower back and doing some hip flexor stretches. And to reenergise my body with all the essential amino acids required for a quick recovery I'll have a protein drink too. I really like Super Elixir Nourishing Protein powder by WelleCo. It's plant-based protein, which I like, and I'll just add this to water in my Santé by ENJO water bottle, or if I'm having a smoothie I'll add a scoop to that.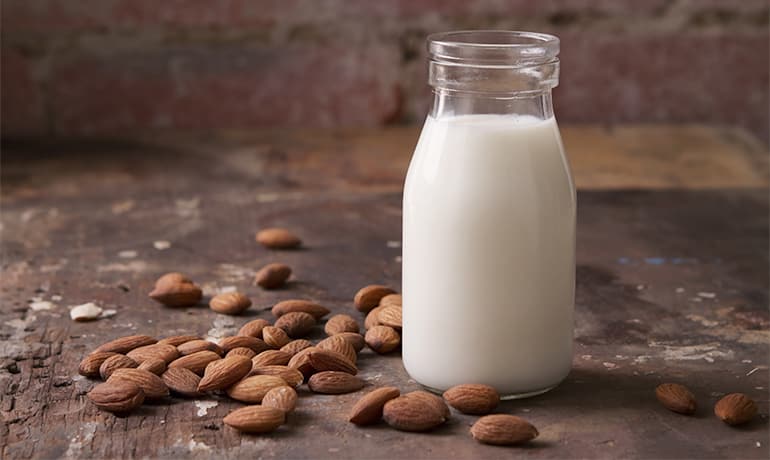 After all this it's time to get myself to work, where I'll have a Super Elixir Alkalising Greens, which is a really great all-natural multivitamin with a banana and some almond milk.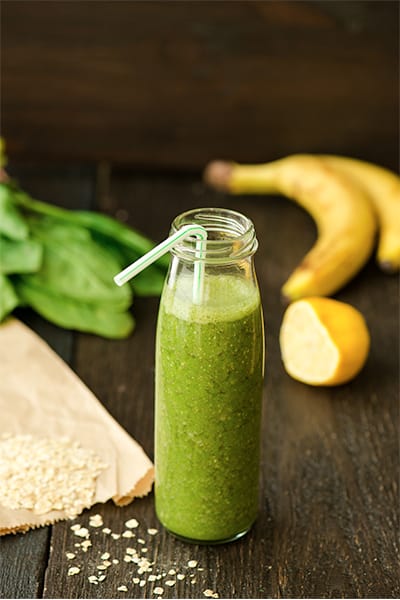 Do you do anything special when preparing for an event like Run for a Reason?
Before I go for my long run on Saturday and before Run for a Reason this weekend I will prepare my body by drinking 2.5 litres of water with added electrolytes, and I'll make sure I include a small amount of carbs, like pasta, for dinner the night before. My go-to pre-run routine includes drinking half a litre of warm water with added electrolytes, having a peanut butter sandwich and a banana. This gives me all the energy I need without being too heavy.
Tell us about your diet.
I'm a big believer in enjoying food in moderation; just because I work out a lot, doesn't mean I can eat anything and everything. Our bodies are designed to be active, it's important for a healthy body and mind, so I don't buy into the mindset of working out to eat more, or more 'treat' type foods.
I like to live by the 95% rule; I make healthy choices and am conscious of eating what my body needs 95% of the time, and the remaining 5% involves indulging in things I don't necessarily need but enjoy like chocolate and ice cream, and I think it's a good balance for me.
When I'm training I get most of my carbohydrates from vegetables like broccoli, cauliflower and sweet potato.
Why do you run?
This weekend I'll be running for asthma, but in general, I love to run and I always have; I must love it because I have no problem getting up at 4am to go running. I enjoy going to work every day and being surrounded by a hive of activity, but I love the freedom you get from running, I get into the zone, I'm thinking clearly and I tend to have my best business ideas when I'm running.
What advice would you give to someone who wants to start running?
I think an event like Run for a Reason is an amazing way to inspire people to get active and start running… you have a reason, there are so many charities in need of support, so if you are directly or even indirectly associated with a charity, doing good for others is a great way to motivate yourself to put on your running shoes.
When it comes to running as part of your lifestyle, if I had to give someone advice I would ask why they want to run?
I really think you have to have a reason or just love it! To instil exercise into your lifestyle my advice would be you have to find something you love, whether that be running, walking, dancing or a team sport, you have to love it to live it!
The recipe
For all those running for a reason for this weekend, good luck! Why not try this super nourishing smoothie recipe to restore your glycogen levels and promote recovery.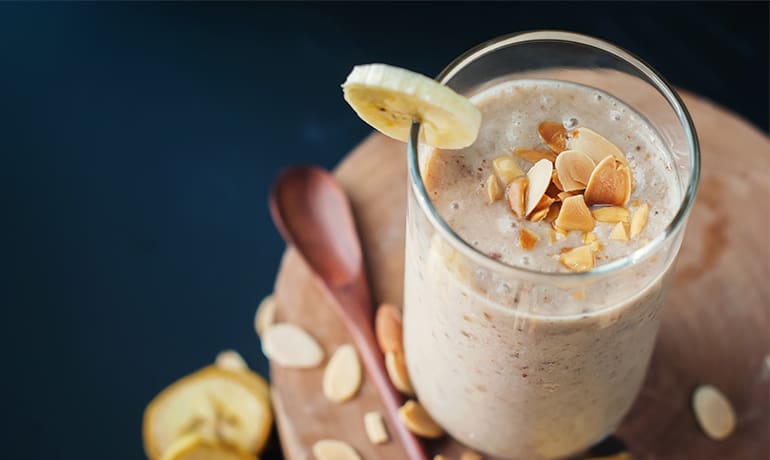 Ingredients
2 large ripe bananas peeled and sliced
2 cups of almond milk
1 scoop of Super Elixir's Nourishing Protein
Almond flakes
Ground nutmeg
Preparation
Simply blend the bananas, almond milk and nourishing protein powder until smooth.
Add almond flakes and ground nutmeg to serve.
Reference
https://www.asthmaaustralia.org.au/wa/about-asthma/what-is-asthma-/statistics--wa-