All the questions you've ever had about ENJO are finally answered
All the questions you've ever had about ENJO are finally answered


Do ENJO cleaning products really work? Is ENJO really better for the environment? Why are ENJO products more expensive than chemical cleaning products? Keep reading to find out.
We get it, cleaning with ENJO is different, and if it's your first time we're sure you have a lot of questions. So, ta-da – if we miss anything, add your question in the comments.
Does ENJO really clean as well as chemicals?
It does (actually better since it doesn't leave a chemical residue)!


A common misconception is that cleaning with chemicals kills 99.9% of bacteria present on a surface, when in fact, the chemicals only kill certain types of bacteria. Plus, cleaning with chemicals isn't actually as simple as spray and wipe, if you want the chemicals to 'work' you need to clean the surface first, then disinfect for 10 minutes.
ENJO is different because it's all about physically removing the dirt and bacteria with specially woven fibres. It really is as simple as wet, wipe, dry, and each step is equally as important. Water acts as the solvent to loosen and lift dirt, wiping with the fibre traps the dirt and bacteria, then drying the surface ensures a dry surface preventing bacteria from growing.
Where are ENJO products made?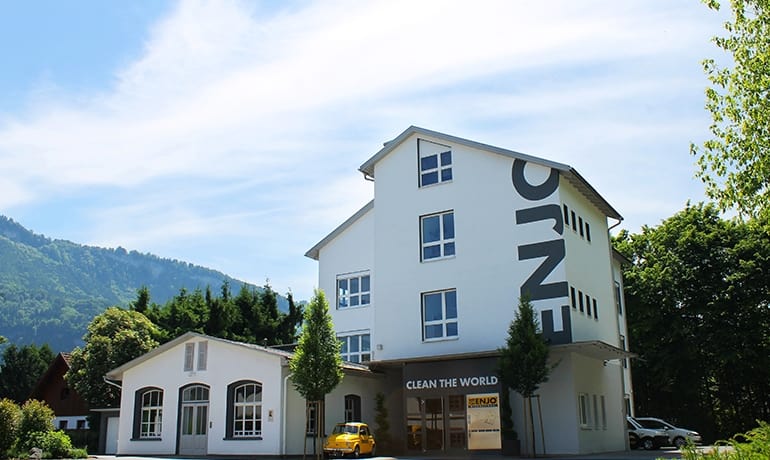 ENJO International in Austria is where ENJO products are made, and have been since 1985. The production of the fibres utilises green electricity from the town of Vorarlberg and the company undertakes activities to offset their carbon emissions and are proud to say they have been 100% carbon neutral since 2015.
How are ENJO products made?
Using only eco-certified raw materials. ENJO International employ skilled sewers to handcraft each ENJO fibre product and individuals that hand-check each product to get for quality and consistency. Not only does this help the local economy, it also ensures each ENJO product is durable and long-lasting, which is essential to this brand being sustainable.
How do ENJO products get all the way to Australia?
To ship products from Austria to Australia ENJO International opt to transport the majority of their products by train and ship after researching the most environmentally friendly options.
How do ENJO products work?
ENJO Fibres utilise patented technology, the unique wedge of the ultra-fine fibres allows you to loosen and lift dirt and bacteria with just water, and the specially-designed weave keeps the dirt trapped in the weave until washing. No chemicals means ENJO reduces the use of detergents that go down the drain and contaminate our waterways… it also means it is safer to use on the surfaces of your home.
How long do ENJO products last?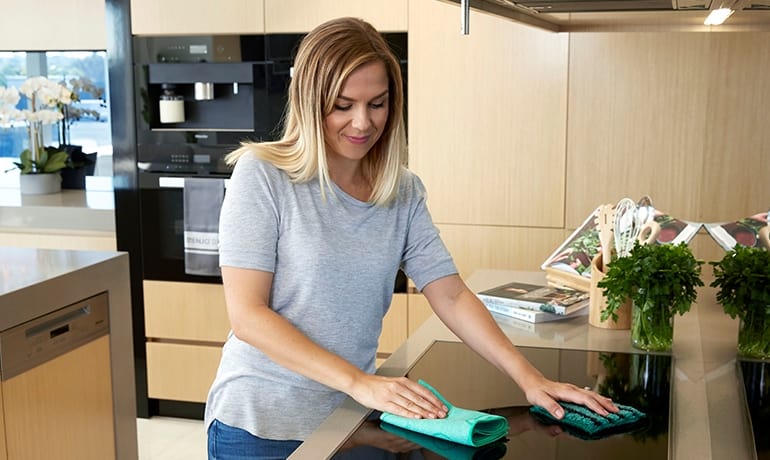 The highly durable nature of the fibres means that once you have your ENJO products, you won't need to buy another replacement product for at least 3 years. Three whole years free from buying cleaning products replaces your use of plastic bottles and disposable products that end up in a landfill. Once your ENJO products are dirty, you simply add your ENJO products to yourlaundry load and wash to reuse again. We recommend using an environmentally responsible detergent, washing between 40-60 degrees and allowing your fibres to dry in the sunshine.
What happens to old ENJO products?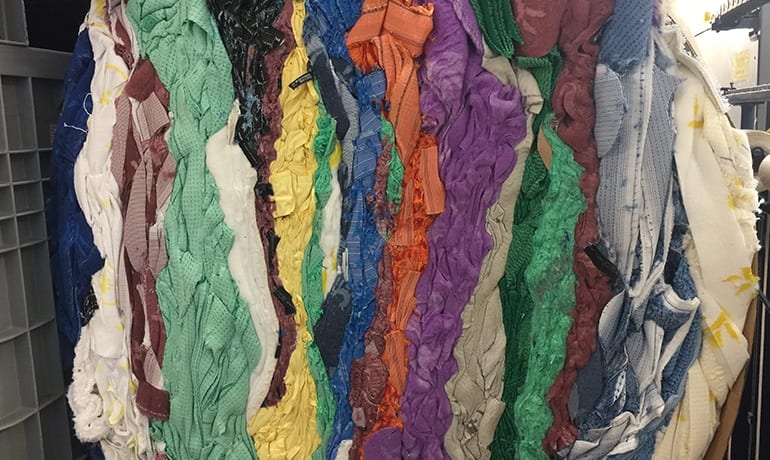 We recommend refreshing your ENJO Fibres every 3 years. At around the 3-year mark, you'll start to notice the fibres are worn and are perhaps clumping together when this happens your fibres won't be cleaning your home as effectively. We ask all Customers to send back their old products so that ENJO International can upcycle them into car seats and home insulation.
Why do ENJO products seem so expensive?
The raw materials used and the way they are hand sewn ensures quality on every level, and it's this quality that allows ENJO cleaning products to last up to 3 years and actually save you money. If you only spend $30 a month on traditional cleaning supplies, over 3 years that's over $1000, ENJO's complete bundle at $888, works out at $24.67 a month, only $6.17 a week to clean your home without chemicals and without contributing to landfill. When you buy ENJO cleaning products, you're buying 3 years worth of products!
Can I use the same fibre in all the rooms of my home?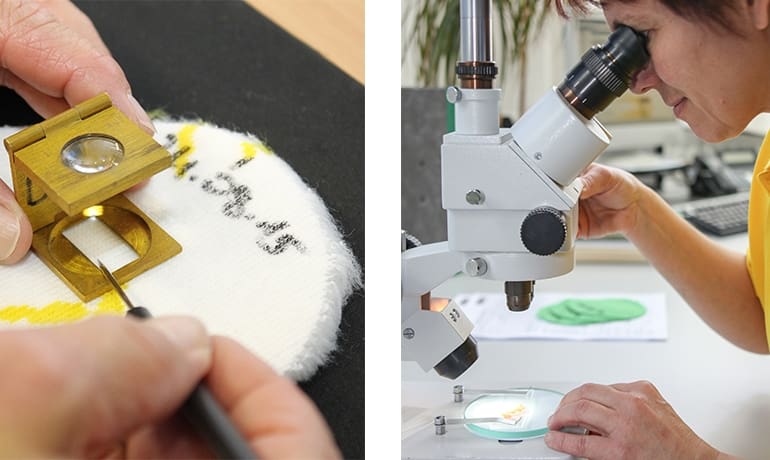 It certainly wouldn't cause any harm, but you wouldn't get the best results. ENJO International is founded on decades of textile knowledge. Comprehensive research and testing have gone into creating our range, ensuring the optimal composition of fibres and weave has been selected for the type of surface and dirt you'll be cleaning. For example, our Kitchen Fibres are designed to cut through grease, our Bathroom Fibres loosen calcium and limescale and our Living Fibres are perfect for trapping and holding dust.
Do ENJO products produce microplastics?
Cleaning remove chemicals from the waterways, but are we causing damage with microplastics? Microplastics are small pieces of plastic (less than 5mm) and they come from the breakdown of synthetic single-use plastics, cosmetics (microbeads) and from washing synthetic materials. ENJO endeavours to do right by the environment (our fibres are certified non-toxic and environmentally responsible), and when the issue of microplastics was raised, ENJO International measured the impact of our products.
100kg of ENJO Fibres generate 16g of microplastics per year, which is the equivalent of 7 grains of rice.
When ENJO say they are a zero waste company, what does this mean?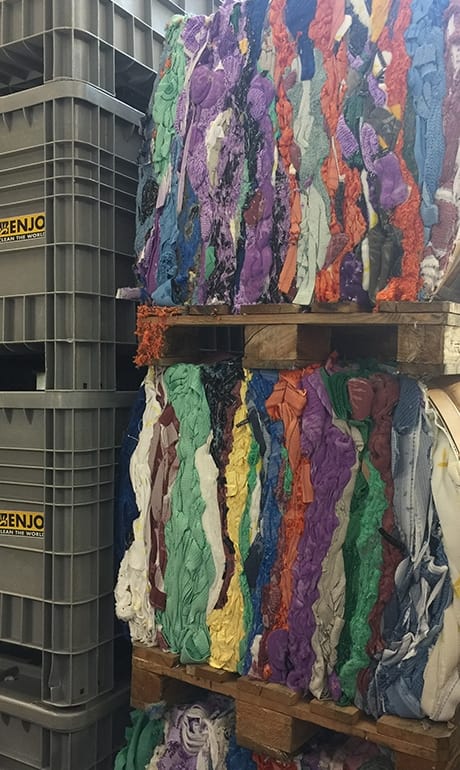 ENJO International + ENJO Australia strive for a zero waste product lifecycle. The production plant in Austria is powered with green electricity and since 2015, ENJO International have off-set other carbon emissions to become 100% carbon neutral. Once created, ENJO products are reusable and can clean your home for up to three years with water alone. At the end of their cleaning lifecycle, old fibres are returned to ENJO International, they are bundled together with material cut-offs and products that don't pass quality standards where they are compressed and upcycled into car seats and insulation, zero waste.
How do you buy ENJO products?
ENJO products aren't available in the supermarket, this is for a number of reasons. Firstly, even though ENJO is so simple to use (wet, wipe, dry) you have to see it to believe it, which is why we recommend holding a Demo. Secondly, our direct selling business model means that instead of giving supermarkets the opportunity to profit from our products, we're fuelling independent business and offering Australians the opportunity to earn an income on their own terms.
What's an ENJO Demo, how long does it take + can you really save money?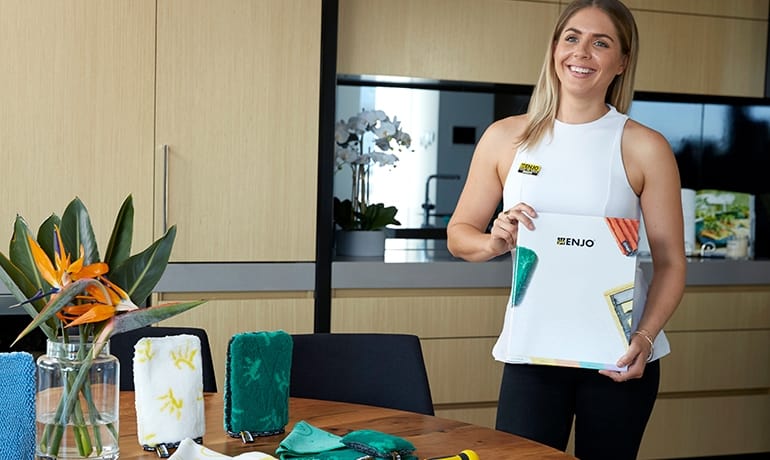 An ENJO Demo takes about an hour and is your opportunity to see ENJO in action, test-out the products for yourself and save on any products you do buy. Most Customers that choose to hold an ENJO Demo receive a whole room Bundle for free, a product of their choice for 50% off and can earn credit to spend on other items. You, your friends and family will be switching to a kinder way to clean while supporting an independent business owner.
Can you buy ENJO products online?
Of course, buying online is a quick and convenient way to top up your fibres and start your chemical-free cleaning routine.
Do you test any of your products on animals?
No, our products are only ever tested by humans, on the surfaces and areas of the home they are intended to clean.